Cladianos Center
The Cladianos Center is a multi-use facility located next to the church that we rent out for events. The center is just north of the Lakeside Drive and McCarran intersection, and close to Moana Lane. We use the Cladianos Center to host the annual Greek Festival and a variety of other events, receptions, dinners, luncheons, meetings, and gatherings. The Cladianos Center features a large hall; a full service kitchen equipped with ovens, stoves, refrigerators and freezers; an adjoining small dining hall; and a large, fenced yard with grass and concrete areas.
Contact Info
To rent any part of this facility (major events, wedding receptions, themed & creative events, parties, meetings) please contact the church office.
Individual Areas For Rent
Large Hall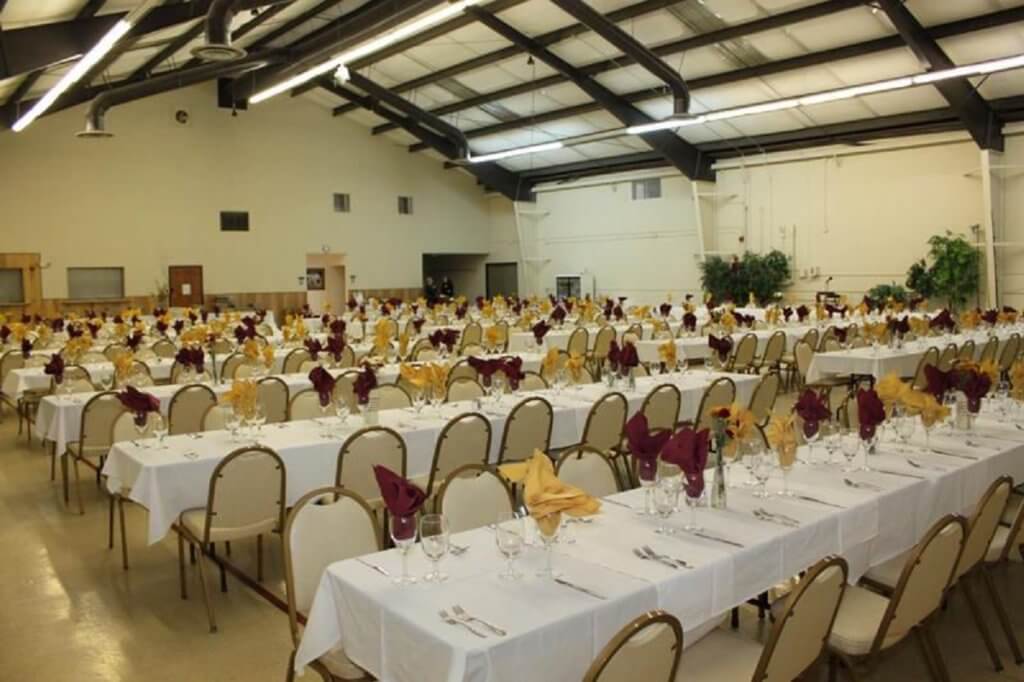 This functional space, which features tall ceilings and has room for between 250 – 300 guests, provides the flexibility for the event planner to decorate as desired, and has easy access to the kitchen and restrooms. Ample parking is also available right outside the entrance. The facility provides 40 rectangular tables (8' each), 300 padded chairs, and 260 folding chairs for the renters use at no extra charge. There is space for a stage at the west end of the room. Customers can serve beer, wine, soft drinks, water, and coffee. Hard liquor is not permissible.
Kitchen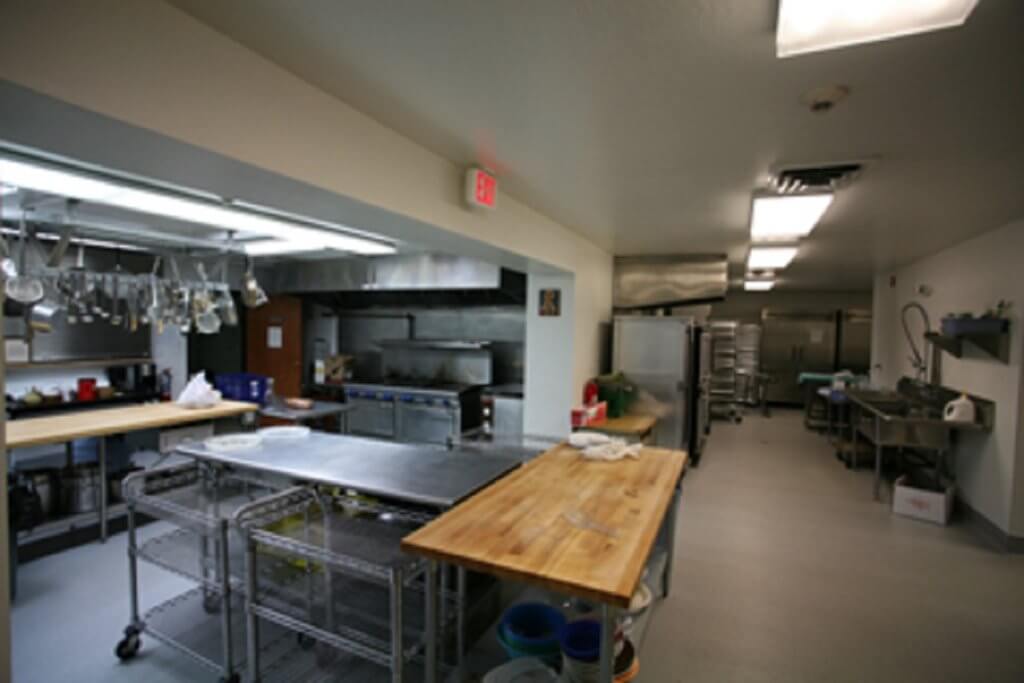 Our full service kitchen includes multiple stoves, ovens, refrigerators, and freezers. Positioned in the east end of the center, it is secluded behind doors and a roll up divider, which supplies privacy, yet efficient serving opportunities for the hosts. Dishes, utensils, tablecloths, and table decorations are to be supplied by the customers, and garbage clean-up is the responsibility of the customers. Trash cans are available for use, though the customer would bring liners. There is no extra charge for the use of the kitchen.
Saints Hall (Small Hall)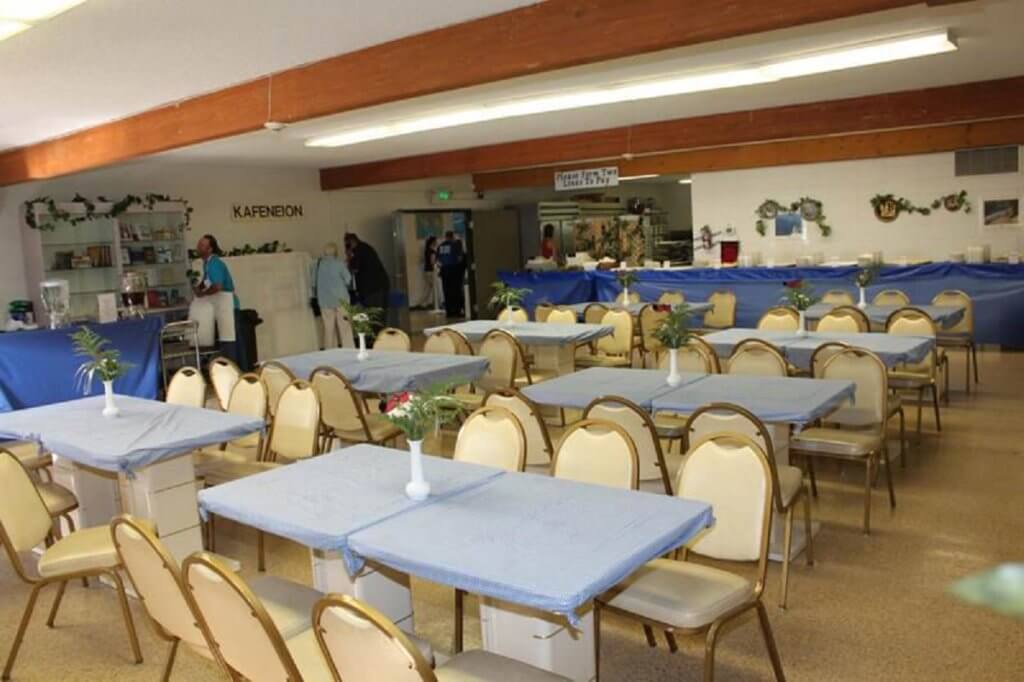 This smaller hall is next door to the Large Hall. If you are hosting more than 300 guests, there is room to sit an additional 100 people inside this area. Tables and chairs are also available for this hall.
The Patio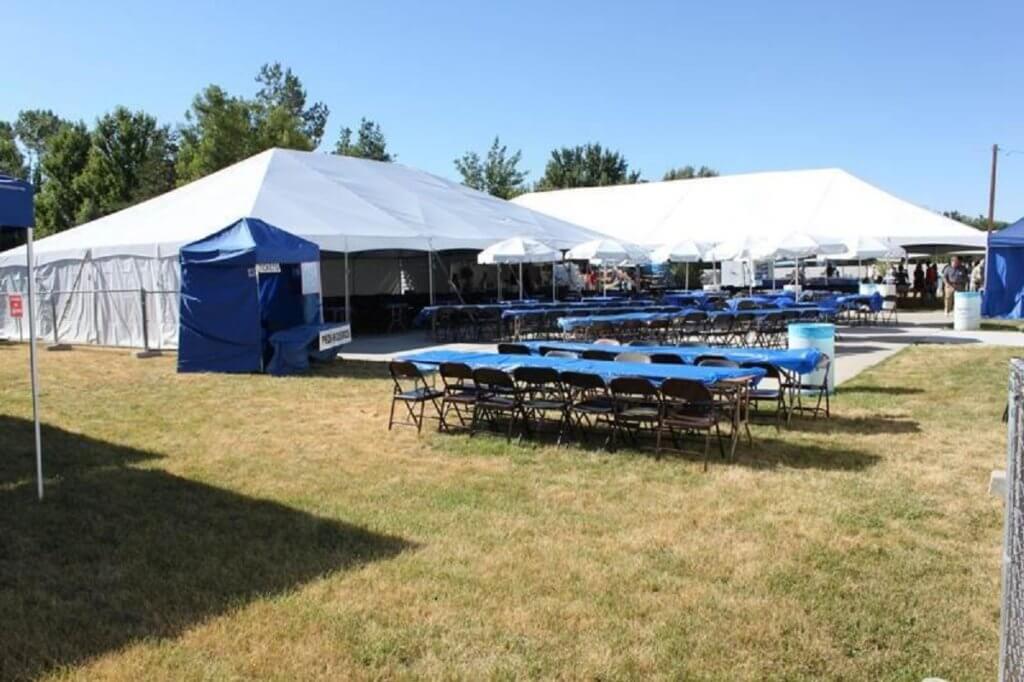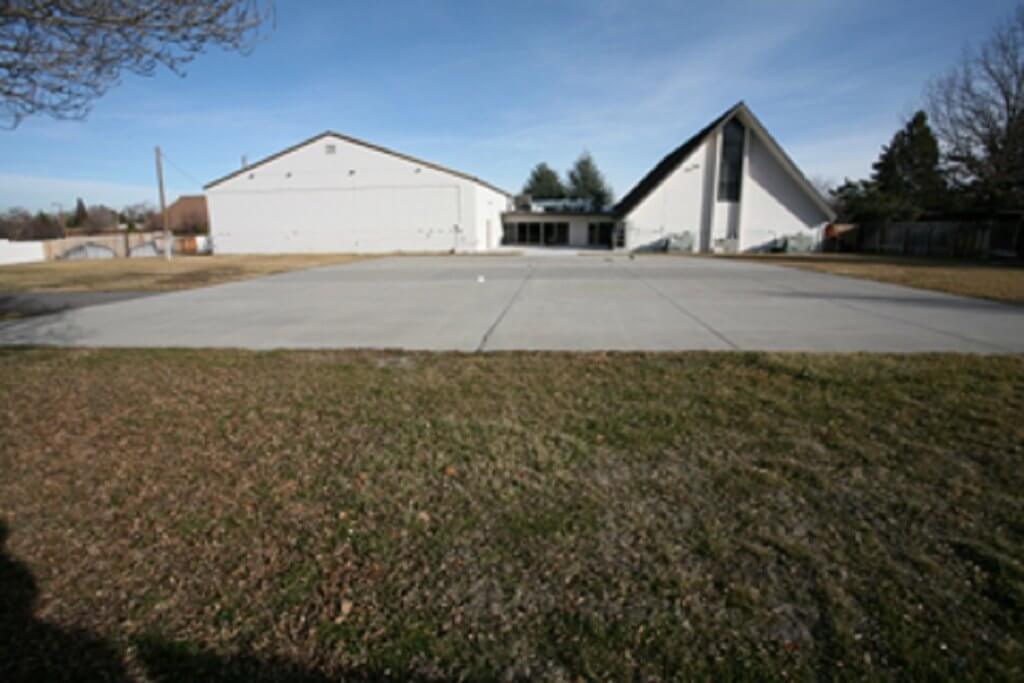 Just outside the west end of the center is a ¼ acre of fenced space that can be tented, decorated, and arranged to fit your needs. Although this area is private, we request that only background music be played here, as it is nestled in a quaint neighborhood.