The story of the blind man n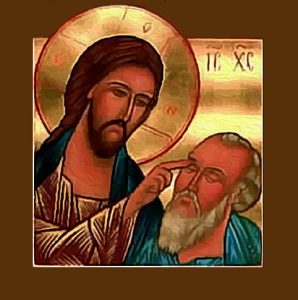 ow known to the church as Bartimaeus is a powerful example to us of how it pleases Jesus for our faith to see its opportunity, grasp it, and refuse to let it go until we receive what we need from God. Who would have thought this beggar would instantly become a giver!
The fathers also give a spiritual interpretation to this miracle, with the blind men symbolizing future generations who would come to faith only by hearing, without the benefit of seeing Christ in person (see Jn 20:29). Those who tried to silence the blind man are persecutors and tyrants who, in every generation try to silence the Church. Nevertheless, under persecution the Church all the more confesses Jesus Christ and calls us to do the same.
Brothers and sisters let as ask ourselves what can our faith help us become?
You can read more HERE