Christ teaches us that "no one can serve two masters; for either he will hate the one and love the other, or he will be devoted to the one and despise the other.  You cannot serve God and mammon"
"'Who is this mammon?' It is covetousness, and this you are worshipping.
"But, I do not worship it', you will say.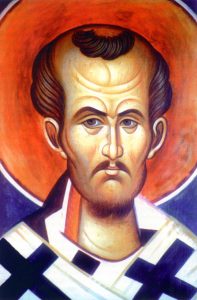 Because you don't bow yourself down you say, I do not worship it?
But you are far more a worshiper in your deeds and practices; for this is the higher kind of worship! And that you may understand this, look at the case of God:
Who is it that more truly worships Him? Those who merely stand up at the prayers, or those who do His will?
Clearly enough, these latter!
The same also applies to the worshipers of mammon; they who do his will are truly his worshipers."
St. John Chrysostom